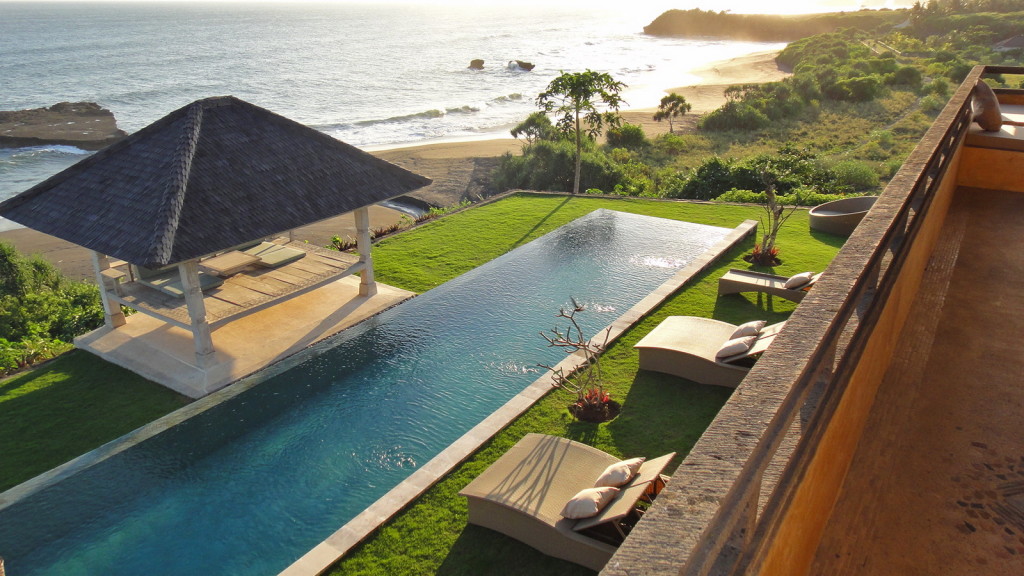 Bali, an island of Indonesia, is one of the most beautiful destinations in the world. When traveling to Bali, one of the premier locations to spend time at is Nusa Dua, which is among the most popular destinations in all of Bali. The following will provide a detailed guide to where you should stay and what to do during your time in Nusa Dua.
Where to Stay
One of the best hotels in Nusa Dua is the Bali Desa Villas. This is a spacious and luxurious retreat that sits right alongside the coast and offers breathtaking views of the Indian Ocean, as well as nearby rice fields and mountains. This property plays host to four unique villas. They include the Villa Moon with one bedroom, the Villa Breeze with two bedrooms, the Villa Ocean with four bedrooms and the Villa Sunset with six bedrooms. Each of these villas contain all the amenities and features that any traveler would need and provides access to large swimming pools, venue spaces and picturesque gardens.

What to Do
Nusa Dua is home to many exciting things to do and places to visit. The Nusa Dua Beach is the primary beach in Nusa Dua and is one of the more serene locations in Bali. This beach is located nearby the Bali Tourism Development Complex and is perfect for fishing, swimming or snorkeling. The Devdan Show is a wonderful performance that takes place at the Nusa Dua Theatre and is sure to delight.
This 90-minute performance includes acrobatic jumps and dancing derived from local culture. Anyone interested in Bali and Indonesian art should head on over the to the Museum Pasifika. This museum contains art and artifacts from many different cultures around the world, including the paintings of the Balinese painter known as Nyoman Gunarsa. If you just want to have fun and relax, try the Bali National Golf Club. This golf club contains a majestic Hawaiian style course that contains a driving range and an 18-hole course that is as fun to play as it is amazing to look at.